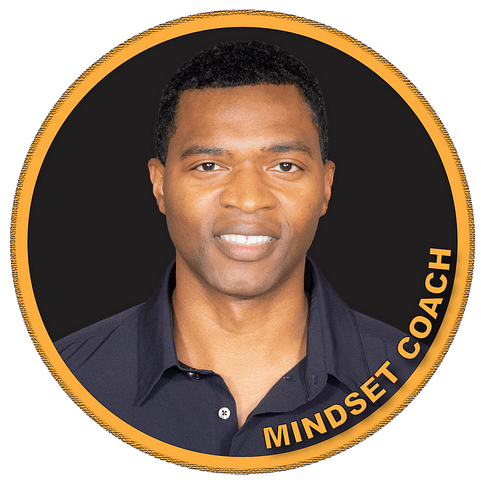 Pinnacle matches you to the best program to help you reach your goals. This includes doing an assessment of your needs.
Linton McClain grew up in a small town in northeast Georgia. His family did not have much but they learned to appreciate the simple things in life. Growing up in poverty pushed Linton to want more out of life.
At 17 years old he joined the US Navy and served during Operation Enduring Freedom and Operation Iraqi Freedom. With this experience, Linton learned the real time value of discipline, systems, positive relationships, and structure. After five years of service he decided to take a new path in civilian world.
Becoming a civilian in the 2007 recession was not an ideal situation. Struggles presented themselves financially, emotionally, and spiritually. Being in an unfamiliar city with the economy worsening by the month created a number of challenges. Linton chose to take a difficult path towards strengthening his mindset.
He started a business in the recession and has been self-employed since that decision. Linton is currently the owner of Pinnacle High-Performance Coaching and Superior Body Sculpting. He is also the founder of Volunteers United. Additionally, he is a Certified Life Coach, the author of Doing the Work and Exercising with Purpose, a Distinguished Toastmaster, Professional Speaker, and serves on the advisory board for Prolific Writers Life.
As a client, you will get more than his experience as a coach. You will get his experience of being someone just like you; a person with a thought, an idea, and a dream. Pinnacle Professional Coaching is ideal for any individual who is ready to step out in to the unknown and take a chance on their potential. The journey or decision you are about to take may be a difficult one but you don't have to do it alone and you don't have to know everything. Linton's expert coaching serves to guide you through the process of exploring your potential smoothly and with confidence.
1. SET GOALS
You are invited to set up a free virtual consultation. Understanding your goals and needs as well as personality and learning style is a top priority.
2. MATCH
Matching you with the right program is a necessity. Skill building is the necessary path to create a strong foundation for the high performing mindset.
3. COACHING
Linton's expert coaching will encourage, motivate, and drive to execute goals at the level you have always wanted. As high performing individual, he will show you skills and techniques used in daily routine.
4. ACCOUNTABILITY
Doing what we say we are going to do is easier said than done. Without proper accountability, we drift during the most critical stages of executing tasks and pursuing goals.
Experience is the difference with Pinnacle. The guidance you will receive from Linton's coaching is practical and realistic. What you learn in your coaching sessions will stay with you through many stages of your life.
It is important to work with a coach who helps you face your fears and holds you accountable to your goals and potential. You will not get all of your answers in one session but you will thrive from the guidance of a competant coach.